Regular price
Sale price
$140.00
Unit price
per
Sale
Sold out
The AnteAGE® Vaginal Rejuvenation Solution is a regenerative vaginal moisturizer. Harnessing the natural power of bone marrow stem cells, AnteAGE® VRS delivers lost bio-signals to restore a youthful micro-environment. Our at-home VRS safely restores the vaginal wall using growth factors and cytokines without any added hormones. Physiologically balanced bio-signals from the stem cell cytokines reduce inflammation while hyaluronic acid increases moisture that is native to the body. Clinical studies show tremendous improvements in dryness, pain, and vaginal epithelium thickness within 1-3 months of use.
Purpose:
A thinning vaginal wall can cause a host of challenges for women, many of which go unaddressed and are assumed to be normal effects of aging. Vaginal atrophy, stress incontinence, vaginal dryness, irritation, itching and pain associated with urination and intercourse become common symptoms with the onset of menopause or other hormonal shifts. Clinically tested by gynecologists, VRS provides excellent patient satisfaction as a homecare solution or when administered post-procedure.
Application:
Hold the applicator tube at the wide end and insert the narrow end of the applicator into the vagina. Squeeze the product at the wide end of the tube. Use a fingertip to target the desired area. Discard the tube and tip after use.
Apply VRS before bed to allow it to absorb into your body while you sleep. For a simple application, insert the solution while laying down and wear a thin panty liner to absorb any excess liquid.
For Home Care: Start by using one application of VRS every 2-3 days until the first box is complete. Follow up with 1 box every month, using 1 application every 6 days until patients notice an improvement.
For Post-Procedural Care: VRS is an excellent burst of healing growth factors to accelerate healing following laser or other ablative treatments. Use one tube of VRS every day until the box is finished. Follow with 1 box per month as needed.
Learn More
Ingredients
Water (Aqua), Hyaluronic Acid, Human Bone Marrow Stem Cell Conditioned Media, Bixa Orellana Leaf Extract, Jacaranda Mimosifolia Flower Extract, Kalanchoe Pinnata Leaf Extract, Deoxyribonuclease, Glucose Oxidase, KGF (sh-Polypeptide-3), KGF-2 (sh-Polypeptide-10), VEGF (sh-Polypeptide-9)
Share
View full details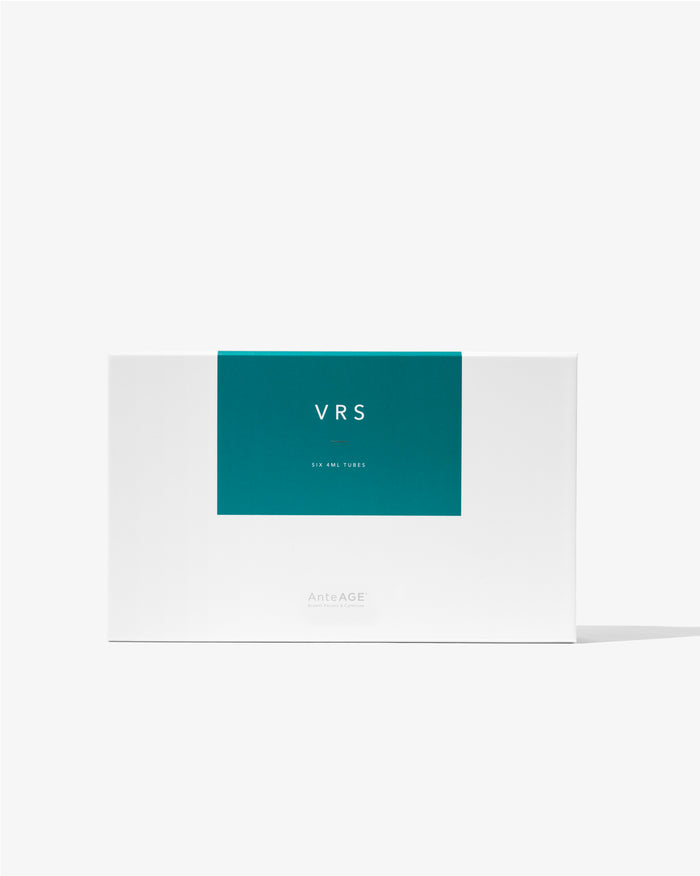 Customer Reviews
07/05/2023
Mary

United States
This product really works!
Yes, I can say, for sure, that this is something that really helps me to have an ******. I highly recommend it. The one thing to know is that you do need to keep using it, or your ****** will revert to its previous state. I use one tube ever 3-4 days. I am over 70 years old.