Regular price
Sale price
$90.00
Unit price
per
Sale
Sold out
Caviar + PLLA + O2 = CaviPLLA = WOW!
Up Your Skincare Game with this ingenious Korean invention! Let's face it, aging isn't for the faint of heart. In fact, the courageous souls of Skincare jump on the industry game-changers, like CaviPLLA.
Add this K-beauty power tool to your beauty regimen and combat aging with leading-edge technology in a bottle. As we age, the skin begins to lose vital ingredients such as collagen and elastin and becomes dull and blotchy. This loss will cause the skin to thin, sag, and lose texture. NOW you can take action to restore your skin's health!
CaviPLLA is a multi-serum that fights the signs of aging by:
Providing building blocks for your skin cells to function optimally
Firms and lifts with continued use (your skin keeps getting healthier)
Minimizes pores often seen on your nose, between your brows...even on your chin
Retexturizes your skin, restoring firmness. And continuous use accumulates, improving your gains.
Has even more PLLA than Sculplla Mist, stimulating your skin to produce NEW collagen (with ongoing use continues to increase)
PLLA (bio-simulator) reduces wrinkles and plumps the hollow or sunken areas of the face.
Also Try These:
How to Use
Cleansing with the Sculplla Facial Cleanser or AC Control Mousse Cleanser.
Apply 4-5 pumps onto your face in a circular movement (don't over rub or you'll stop the oxygenation) to your face, and wait for a rich, creamy foam to develop. Let it on the skin for 1-2 minutes while the oxygenating action works its magic. Then gently rub in until it disappears. Repeat morning and night.
Apply the Sculplla Promoter Repair Cell Cream
Finish with Dr. Esthe Rose Oil, a Dr. Esthe UV Protection, or a NeoGenesis Cream.
FYI: More Lavish Use of CaviPLLA, such as 4-5 pumps per section of your face, speeds up and increases your results. This is how the South Koreans use Cavi. 
You'll LOVE the dewey feel and a little while later you'll notice your skin gets EVEN BETTER!
This combination, of all these amazing ingredients, help your skin look and feel younger. I've highlighted a few of my favorite ingredients here:
Caviar Extract: ("CEL") is a patented (patent #1-1437997) pure caviar extract "CEL", that deeply penetrates the skin and helps increase firmness and elasticity.
Oxygen Carrier: The oxygen components promote the intercellular metabolism of the skin. It creates an environment for the active ingredients to absorb deeper into the skin. NO hydrogen peroxide is in this formula.
PLLA: (Poly L Lactic Acid): A bio-simulator dermal filler stimulates the skin to produce NEW collagen. 
Tripeptide-1: (Peptides) and the amino acids that comprise it, teaches skin to rebuild damaged areas.
Hyaluronic Acid:( Sodium hyaluronate) Not just any hyaluronic acid (the right molecular weight of hyaluronic acid) gives skin volume by holding onto the water to restore fullness.
Niacinamide: Also called vitamin B3 and nicotinic acid, niacinamide is a very effective skin-restoring ingredient that offers multiple benefits for aging skin. Among these benefits is the ability to visibly improve the appearance of enlarged pores, uneven skin tone, fine lines, dullness, and a weakened skin surface.
Nelumbo Nucifera Seed Extract: lotus leaf extracts to purify, tighten pores, and refine the skin texture.
Ingredients
Water, Methyl Perfluoroisobutyl Ether, Glycerin, Caviar Extract, Caprylic/capric Triglyceride, Decyl Glucoside, Niacinamide, Poly-L-Lactic Acid, Nelumbo Nucifera Seed Extract, Plantago Asiatica Seed Extract, Panax Ginseng Leaf/Stem Extract, Crataegus Oxycantha Fruit Extract, Dioscorea Japonica Root Extract, Copper Tripeptide-1, Sodium Hyaluronate, Dextrin, Beta Glucan, Angelica Gigas Root Extract, Centella Asiatica Extract, Boswellia Serrata Extract, Ginsenosides, Allantoin, Betaine, Ethylhexylglycerin, Glyceryl Stearate, Adenosine, Cyclohexasiloxane, Sodium Polyarylate, Stearic Acid, Dimethicone/Vinyl-Dimethicone Crosspolymer, Peg-100 Stearate, Carbomer, Dimethicone, Tromethamine, 1-2-Hexanediol, Cyclopentasiloxane, Caprylyl Glycol, Disodium EDTA, Gardenia Florida Fruit Extract, Fragrance
Share
View full details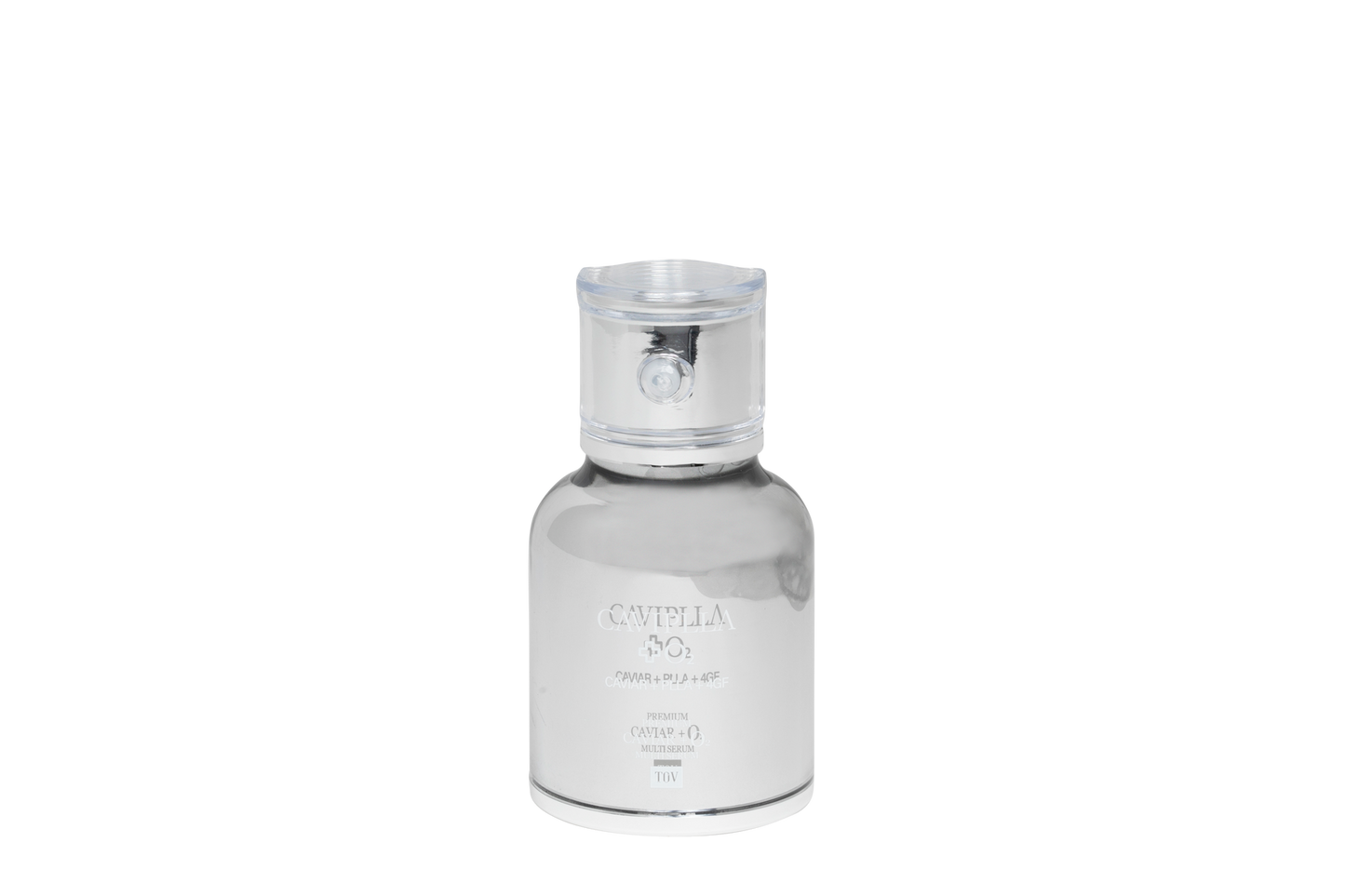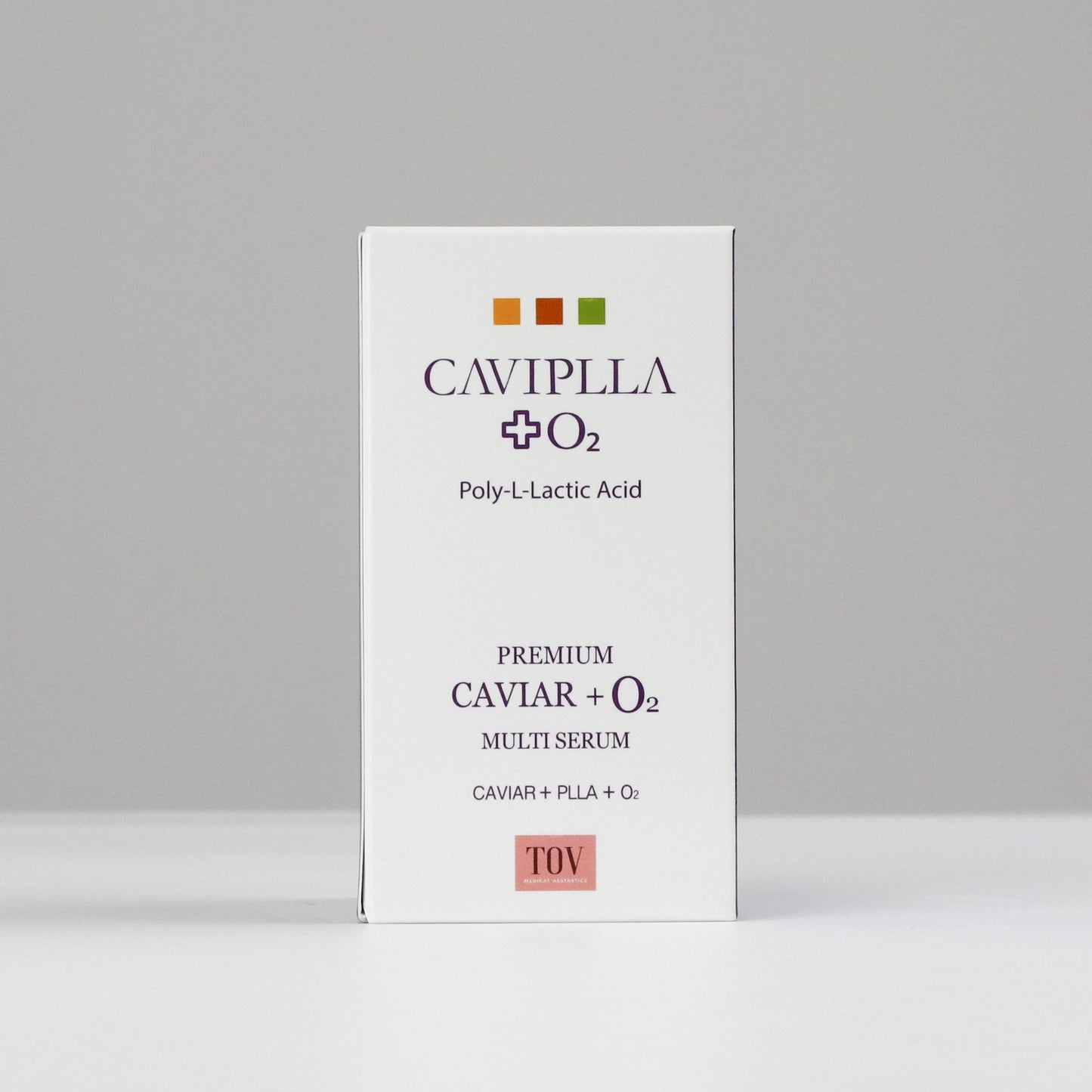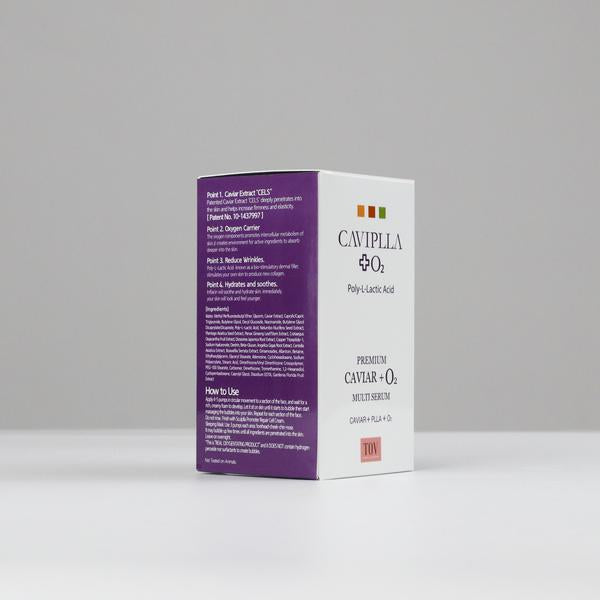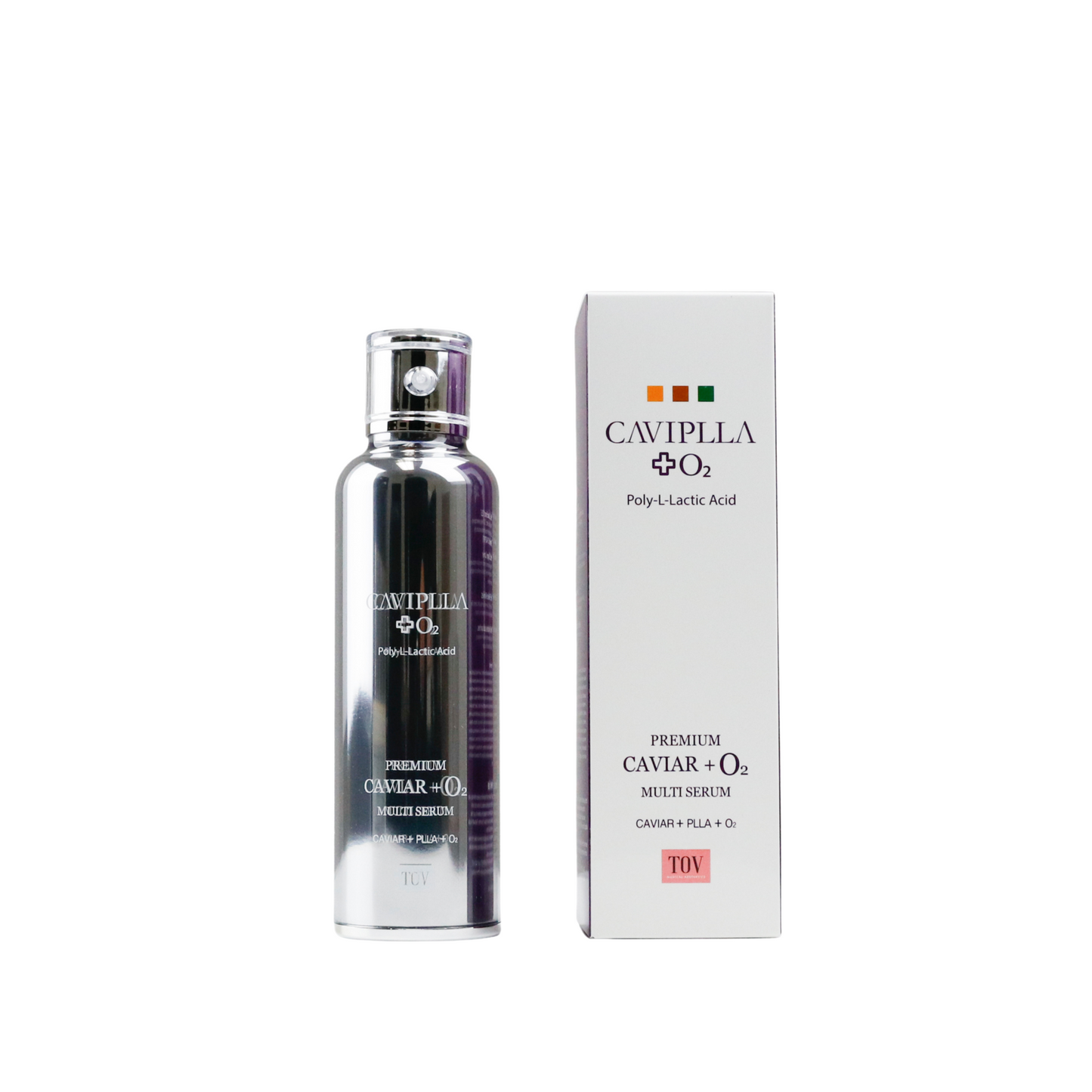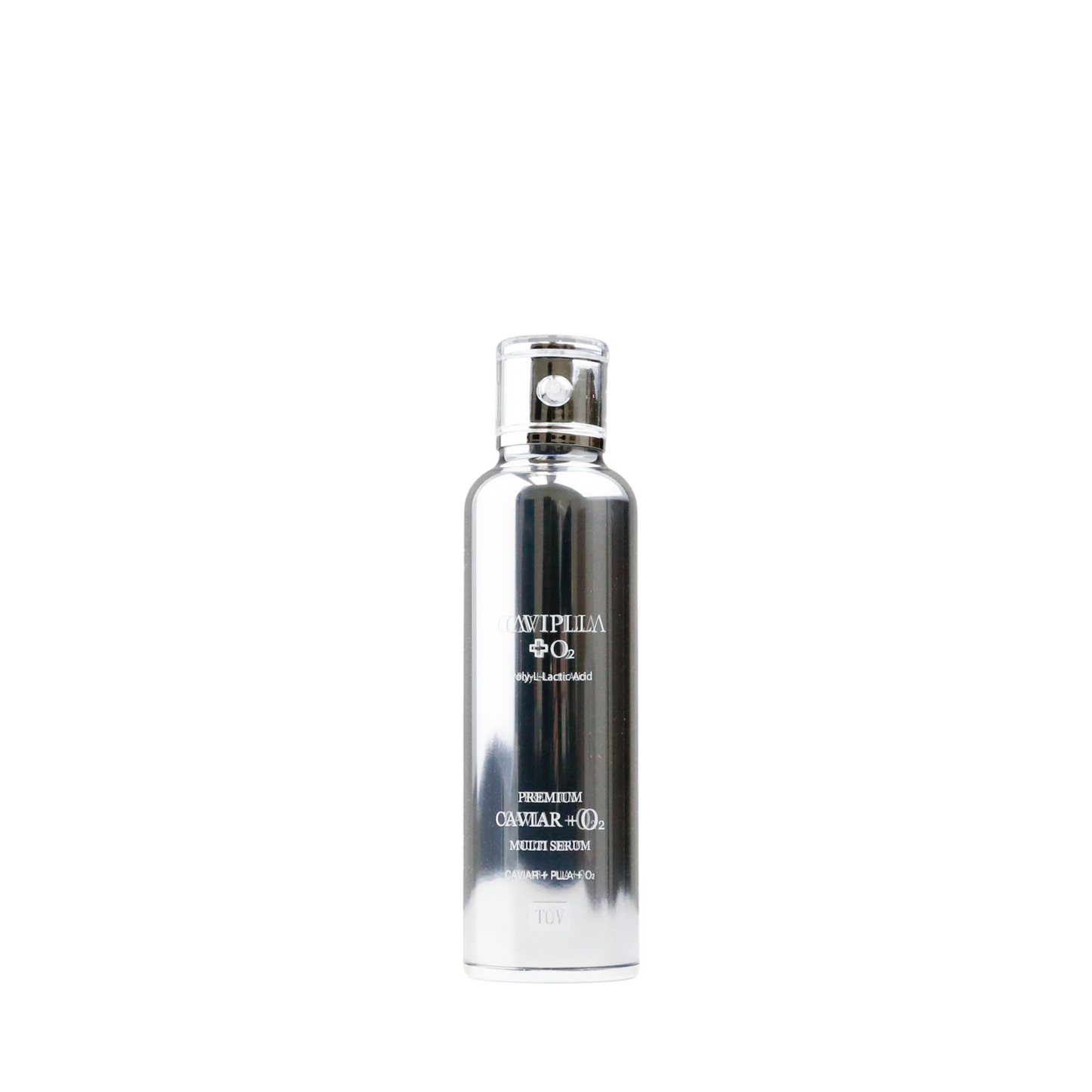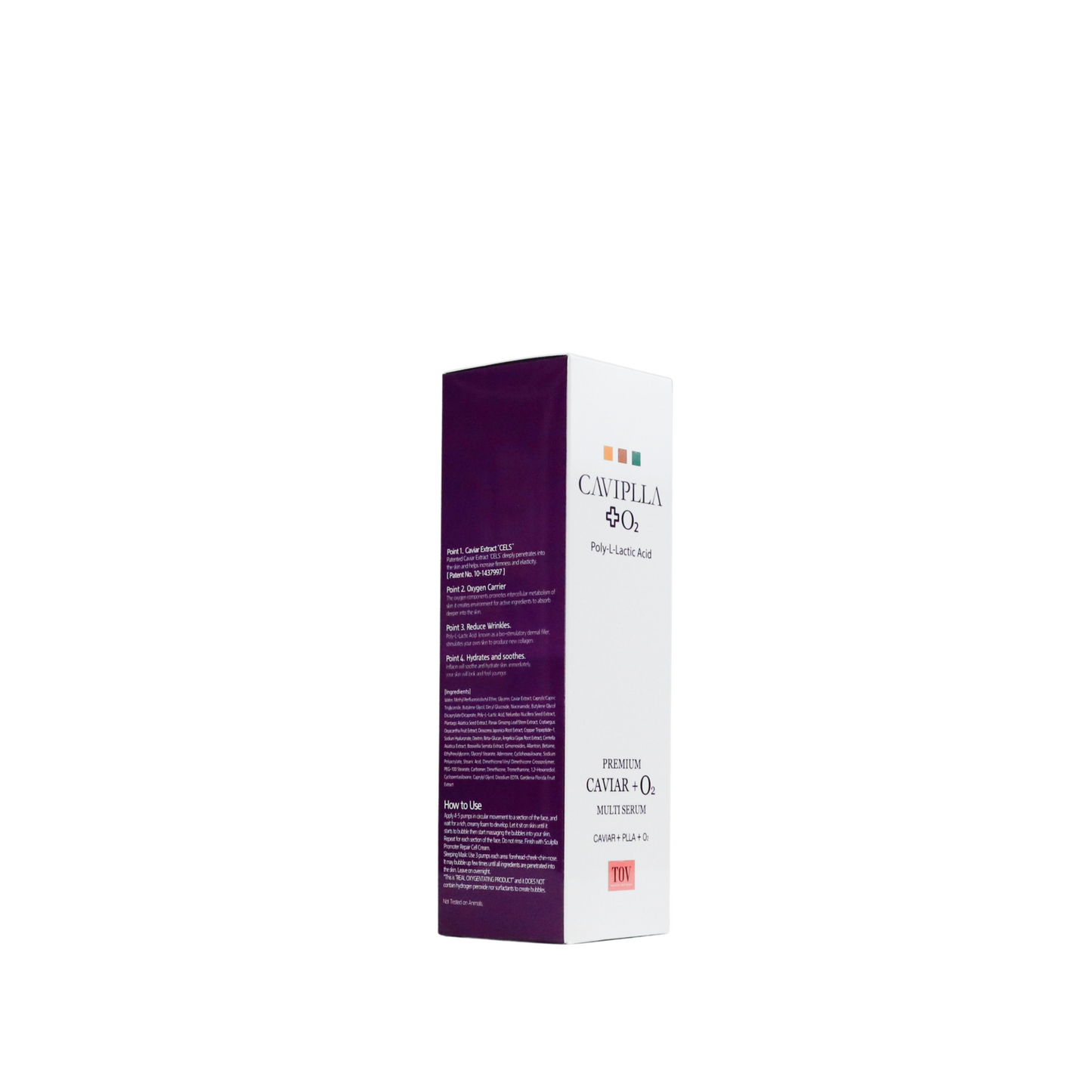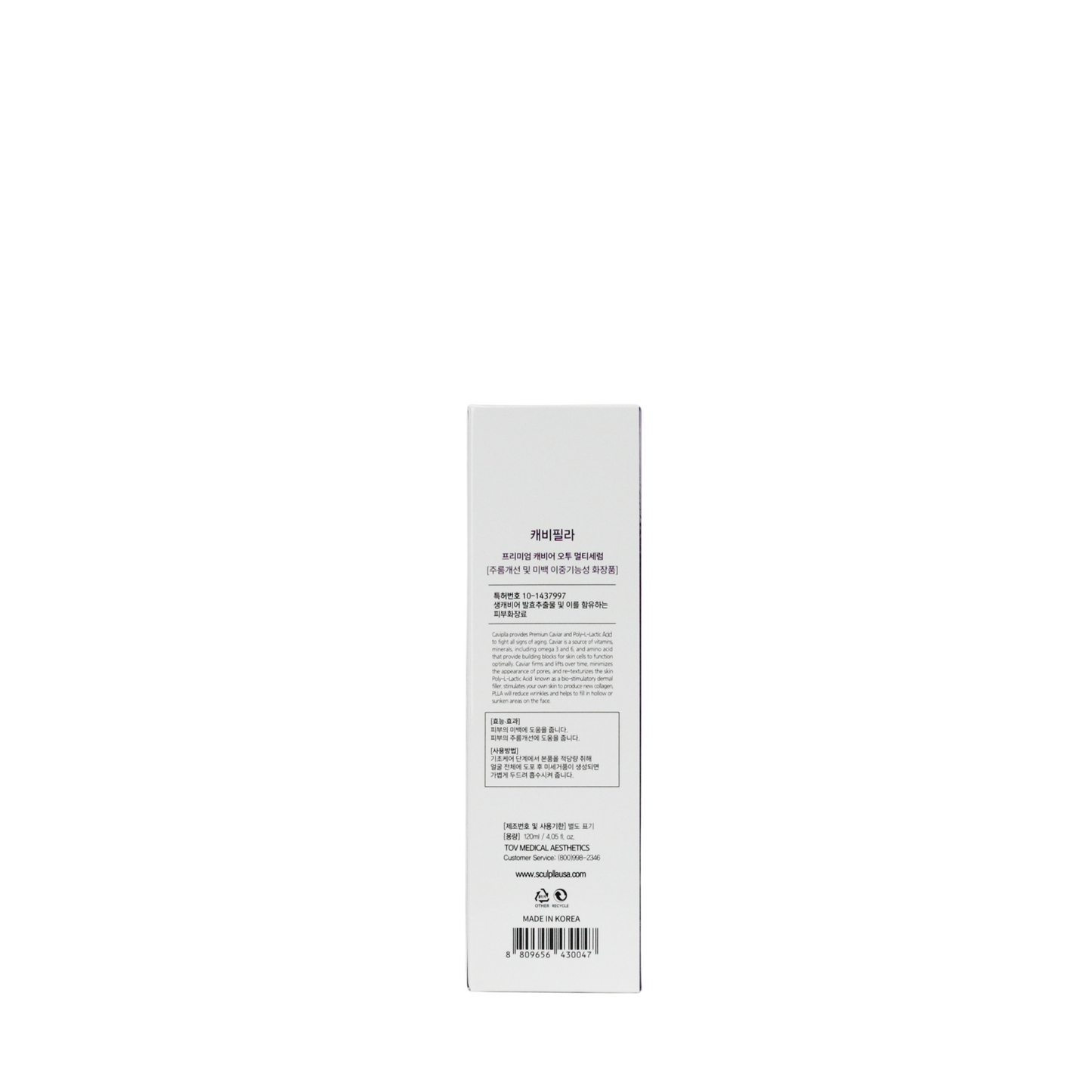 Customer Reviews
03/03/2022
Karen B.

United States
Love this product!
I've been using this product for about 3 years. Love the bubbling feeling when I let it set on my face. It helps diminish fine lines.